Occasionally when you use the Dext (formerly known as Receipt Bank) App to "snap 'n send" your receipts it may look like the receipts get "stuck" in the App and aren't going anywhere.
You might variously see
will retry upload
preparing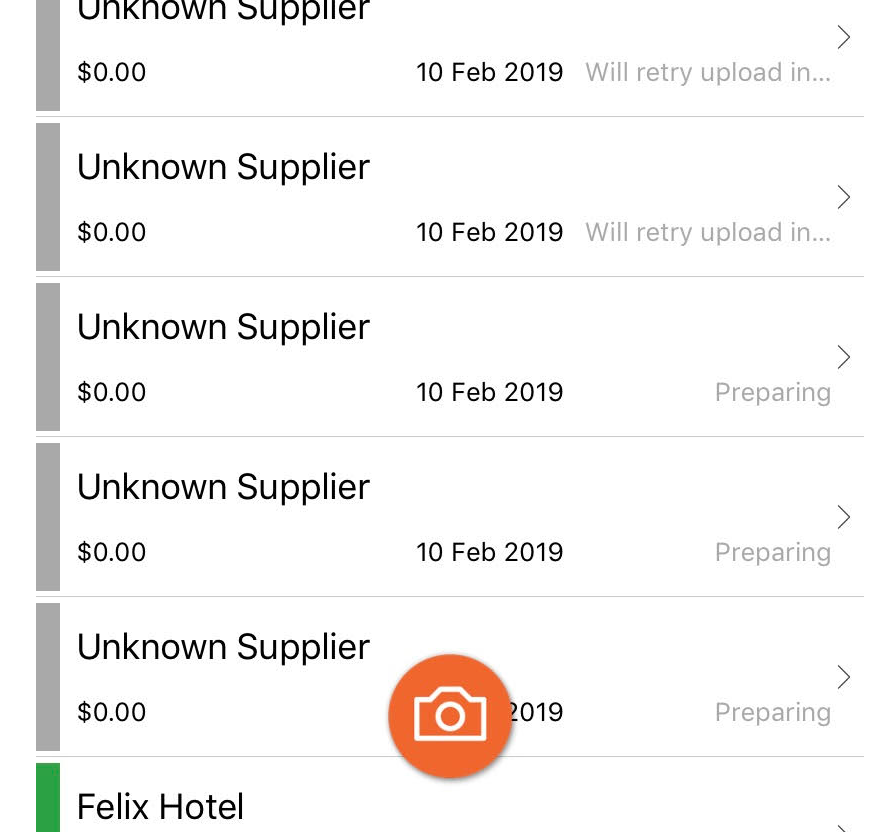 This can happen for a variety of reasons
(most common) is because of a sudden drop of the internet connection while uploading items
switching between Multiple mode and Single mode while submitting; or
not having upgraded to the latest app version.
The usual fix to this is to "nudge" Dext. You do this by simply opening the item and hitting Save. This nudge will have the App finish processing so that you see Ready for Export.

This means that the receipt will then be processed by the Standard Ledger team as part of your next weekly bookkeeping.
If this doesn't work, you may need to upgrade the App version - you can get the iOS app here and Android here.

NB: Never delete the app if they don't have the paper copies or the images of the items in their phone gallery. Deleting the app means that "waiting items" will be wiped out! They cannot be recovered as they have not reached the Dext server.
As a final resort, you can make screenshots of the items images (make sure these are saved in the phone gallery), then delete and re-install the app, and then re-upload the images from the phone's gallery.