Xero Me mobile App for employee payroll
Xero have a mobile App called Xero Me for employees to request leave, check leave balances and view payslips.
To use Xero Me, you must first have have been invited into Xero My Payroll by your payroll administrator.
Use Xero Me to
change your employment details
view your payslips (and payment summaries at the end of the year)
request leave; and
enter timesheets (if you're paid casually).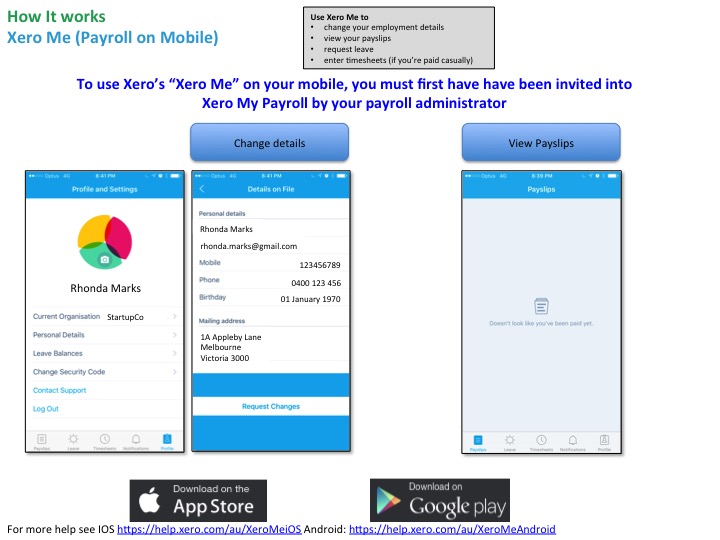 You can use Xero Me to request leave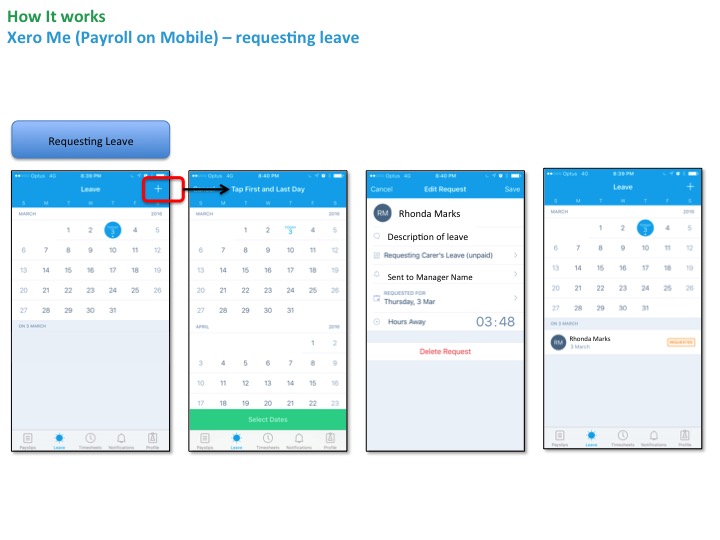 and to enter timesheets: