Standard Ledger uses the Xero accounting software for payroll processing. All new employees should have received an invitation to access / securely log in to Xero's "My Payroll" employee portal.
Use My Payroll to
request leave
enter timesheets (if you're paid casually)
view your payroll details and payslips
print a payment summary; and
change your employment details.
You can find more information on My Payroll here: https://help.xero.com/au/MyPayroll
There is also a mobile App version of this, Xero Me.
Note that all leave requests should first be confirmed with the appropriate Manager according to operational needs, before entering into Xero.
Timesheets will need to be approved by the appropriate Manager, before they can be included in a pay cycle.
Your My Payroll invitation to access the portal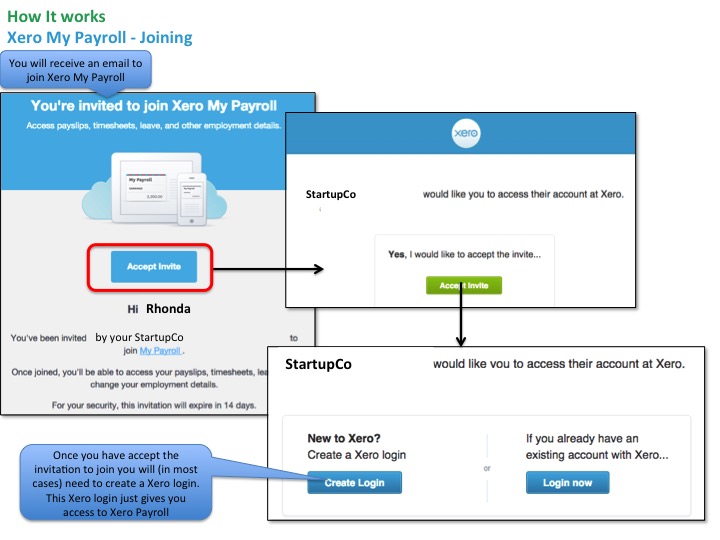 You can use Xero My Payroll to update your own details if needed