As part of our bookkeeping services we use Receipt Bank to capture all invoices and receipts and invoices, and you submit invoices/receipts or expenses via the Receipt Bank App or email service.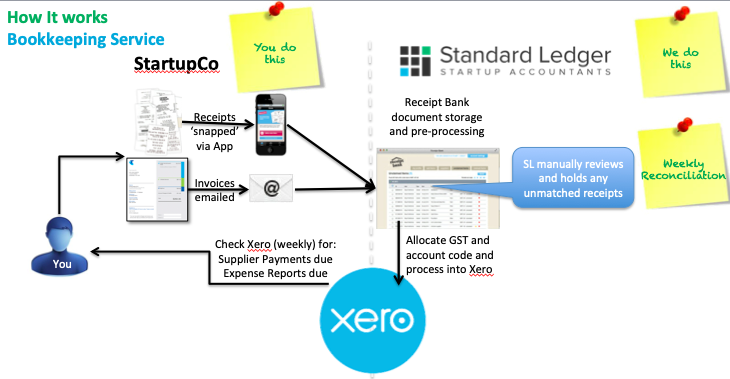 Sometimes you may have submitted an invoice via the App/email and can't see it in Xero. sometimes this is just a timing issue between when you've submitted it and when we process it, weekly.
All receipts are manually checked in Receipt Bank by Standard Ledger (assisted by the automated recognition by Receipt Bank of amounts, suppliers and tax treatment) and if all is OK these are published across to Xero, when matched to a transaction we can see in Xero.
To avoid "cluttering" Xero we only publish receipts from Receipt Bank to Xero when we can see that there is a matching bank transaction in Xero.
If a receipt sent to Receipt Bank does not appear as a bank transaction in Xero, hold the receipt in Receipt Bank and query with the client through the weekly update email.
Examples of common reasons receipts sent to Receipt Bank do not match Xero (and so are help in Receipt Bank pending queries) include:
Sending in expenses personally incurred for your business to the .invoices email instead of the .expenses email. We hold these in RB and once confirmed we'll add it to an expense report.
Foreign currency invoices where, for example, a receipt has been sent in for USD20 and appears in Xero as, say, AU30
As you don't see the "back end" of Receipt Bank where these receipts are held, we include a snapshot of any of these queries in our weekly email - once you reply and clarify to this email we can treat accordingly.
Very occasionally, there'll also be technology glitches too where you might have snapped a picture in the Receipt Bank App but then appear "stuck" on In Preparation - see our FAQ on this for more information on what you can do about this.