Our services scale as your startup grows. We support you in doing-it-yourself in the beginning, providing streamlined bookkeeping and payroll services, right through to virtual CFO services. We can help you raise funds through R&D tax incentives and R&D financing as well as our financial modelling, startup valuation and capital raising support services. And we've got you covered for compliance, tax and employee share schemes.
It's all wrapped up in our commitment to fixed, transparent pricing and communication so you'll always know what you'll get and how much it will cost.
Along with our experience in the startup world, it's our connections that can count for you. We can introduce you to our partner lawyers, grant consultants, insurance brokers and accelerators when the time is right.
Head over to our website for ebooks on startup accounting, tax and funding, as well as our blog, and to stay in touch on events about startup maths, equity, valuation, financial modelling and more.
Please take a look below and book in for a free call when you're ready to chat.
Company setup
Making sure you're properly set up is important - it's like the building blocks for your startup setting you up for success along the way and when you exit. We work with startup friendly lawyers to do this and handle any shareholder agreements, vesting agreements or anything else you need.
Budget around:
$1,100 for company setup
$1,800 for shareholder agreements
Exact charges will depend on your circumstances.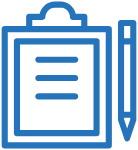 We can set you up to do your own books when you're just starting out.
We can also take care of your BAS and ramp right up to a weekly bookkeeping service (when you need it) with email support, quarterly BAS + the Receipt Bank App/email for easy submission / audit trail for receipts and invoices.
Pricing
$300 setup
Xero: $22/mth for 20 transactions, $45/mth after that
Xero Payroll starts at $59/mth for 5 employees
$50/mth for BAS only if you're DIY
$300/mth for 100 transactions
$500/mth for 200 transactions
$800/mth for 400 transactions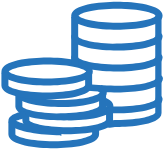 Our payroll service covers:
Setting up each employee
Including PAYG on IAS/BAS statements
Processing quarterly superannuation
End-of-year payroll processing (group certificates and end-of-payment summaries)
Handling employee departures, including leave payout calculations, etc.
Handling payroll queries
Pricing
$15/employee/mth for up to 5 employees
$13/employee/mth for 6-10 employees
$12/employee/mth for 11-20 employees
$10/employee/mth for 21-30 employees
Check out our quick guide for new employers to understand what you need to think about.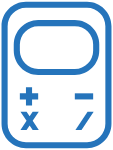 When you're starting out, you just need to get your tax returns done. We've got you covered with our core tax services.
As you grow, we can also advise you on how to structure your tax affairs more efficiently and cost-effectively, and what to do if expanding overseas.
We can also support you in lodging your application to the ATO for recognition as an Early Stage Innovation Company (ESIC) which allows investors to get tax breaks by investing into startups.
And to meet your ASIC obligations, we work with Boardroom Limited for Registered Office, ASIC Agent and Company Secretarial Services.
Pricing
Company tax returns:
$500 (if it hasn't been a busy year when first starting out)
$1,400 in first year of trading
$1,800 in subsequent years
Trust tax returns:
$250 (when just holding shares in your startup)
Individual tax returns:
From $150 for simple PAYG + $150 per additional schedules
$500 if you're a sole trader / freelancer
ESIC review and lodgement support services
ASIC Services - budget around:
$750 for annual compliance
$110-$260 for ASIC updates for officer changes and share transaction updates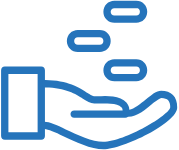 Unlike other providers, our R&D pricing is fixed and transparent. We've partnered with experts so we can maximise your return (which can be up to 43.5% of your R&D expenditure).
For smaller claims, we've partnered with Clearpoint Ventures for a more supported self-service approach. Clearpoint Ventures will work with you in either two or five sessions to: define the project scope, guide you on preparation, review your self-prepared claim and assist you in lodging R&D Registration with AusIndustry. And we'll prepare the R&D Tax Schedule. The pricing is:
$1,875 for two sessions
$3,750 for five sessions
We also work with PwC's Nifty Grants, which comes with the service delivery, support and initial audit response you'd expect from a leading professional services firm. The pricing for this is tiered:
$ 5,000 if you have spent $20-$199k on R&D during the year
$ 7,000 if you have spent $200-$299k
$ 9,000 if you have spent $300-$399k
$11,000 if you have spent $400-$499k
And don't worry, this service comes with a no win-no fee guarantee. There's more info on how this service works here.
Forward funding your R&D
We also work with financiers who consider forward financing - loaning you the money in advance - for future R&D claims.
This has been a cash lifeline for many of our clients, including some who haven't previously submitted an R&D claim.
The costs for this depend on your situation, but there is an upfront application fee, monthly interest and you need to pay the loan back as soon as your R&D tax return is in.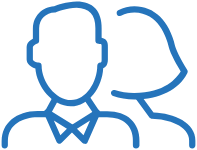 We are experienced startup savvy CFOs and we have a growing network of other CFO partners. Here's an overview of our vCFO services:
Recurring monthly services, including dashboards, reporting and advice
vCFO consulting services - half, one or two day per week packages for ongoing support. You can also buy 'block time' for adhoc services you expect to need in future or we'll provide a fixed fee proposal where possible
Financial modelling for budgets + forward cashflow reports to support closer management of your growing business or for fundraising. Ask us for examples if you like
Capital raising support services to help you secure bank or investor funding (can include financial modelling, due diligence support, startup valuation services, general advisory and pitch deck preparation support)
Pricing
Monthly vCFO:
vCFO consulting
From $3,500/mth for ongoing support from 1/2 day a week
"Block time" rates from $250/hr
Adhoc rates $300/hr
Financial modelling:
Capital raising support services:
We'll provide a fixed fee proposal where possible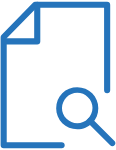 We work with leading startup valuation provider, Equidam, to provide valuations, which include:
Reviewing your existing financial model
Access to the world's most complete startup and private company database of comparables (more than 30 million data points across 78 countries)
An independent 16-page 5-valuation method report, including detailed business information, financial projections, valuations with parameters and supporting explanations
Discussion before/during/after preparing your valuation report
Reworking the valuation report within three months
Here's a sample of the valuation report, to give you an idea of what it includes.
Pricing
$1,500 (with a 25% deposit).
LESS $500 discount if we're doing your financial model.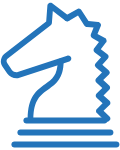 Other operational finance services (as needed)
We also work with clients as they grow by providing:
We can tailor any of these services to your needs - just let us know.