Our services scale as your startup grows. We support you in doing-it-yourself in the beginning, providing streamlined core bookkeeping and payroll services, right through to virtual / part-time CFO services. We can help you raise funds through R&D tax incentives, grants and R&D financing as well as providing financial modelling, startup valuation and capital raising support services. And we've got you covered for compliance, tax and employee share schemes.
It's all wrapped up in our commitment to fixed, transparent pricing and communication so you'll always know what you'll get and how much it will cost.
Along with our experience in the startup world, it's our connections that can count for you. We can introduce you to our partner lawyers, grant consultants, insurance brokers and accelerators when the time is right.
Head over to our website for ebooks on startup accounting, tax and funding, as well as our blog, and to stay in touch on events about startup maths, equity, valuation, financial modelling and more.
Please take a look below and book in for a free call when you're ready to chat.
Company setup
Making sure you're properly set up is important - it's like the building blocks for your startup, setting you up for success along the way and when you exit. Our
7 tax questions when starting a business blog
is a good quick read about the basics and we're always happy to chat further about specifics.
We can get you setup for your basic Trust / Company with our own corporate services function, for $400 + ASIC fees. And here's
some information about Trusts and companies
to consider if you want to have a Trust shareholder or yourself as an individual.
We also strongly recommend our ongoing $20/mth ASIC corporate compliance monitoring service to ensure you stay up to date with your ASIC obligations including annual lodgements, noting ASIC are very quick to fine you if you miss their obligations ;(
For any further shareholder and company legal, we work with startup friendly lawyers, like
Sprintlaw
(who offer subscriptions to keep legal costs down to work with one of their team of lawyers), a smaller firm where you get "your lawyer" like
Burch&Co
and more traditional but still startup friendly
Hall & Wilcox
.
The pricing will depend on your circumstances, but you can expect to budget about $1,800 for shareholder agreements. If you're keen for an intro, just let us know.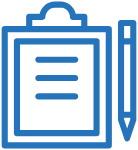 When you're just starting out, we can set you up to do your own books, and when you're ready to hand this over, our weekly bookkeeping kicks in.
Pricing
$300 Xero setup

Xero: ~$25/mth for 20 transactions, $50/mth after that
Xero Payroll starts at ~$65/mth for 5 employees

Weekly bookkeeping including your quarterly BAS + the Dext App/email for easy submission / audit trail for receipts and invoices.

$340/mth for 100 transactions
$560/mth for 200 transactions
$780+/mth for 300+ transactions
If you're doing your own bookkeeping we offer $60/mth to do your quarterly BAS for you
Additional services as you grow:
monthly Activity Statements, Accounts Payable (paying suppliers) and Accounts Receivable (chasing customers); End of Month services (depreciation, leave accruals, revenue and lease recognition etc).
Talk to us about any of your finops needs - we love to solve problems to help your business operations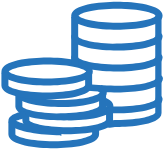 Our payroll service covers:
Setting up each employee
Including PAYG on IAS/BAS statements
Processing quarterly superannuation
End-of-year payroll processing (group certificates and end-of-payment summaries)
Handling employee departures, including leave payout calculations, etc.
Handling payroll queries
Pricing
Pricing for monthly payroll processing is
$17/employee/mth for up to 5 employees
$15/employee/mth for 6-10 employees
$14/employee/mth for 11-20 employees
$12/employee/mth for 21-30 employees
$10/employee/mth for 30+ employees
+ $2/employee/mth for fortnightly pay or +$4/employee/mth for weekly payroll processing
Check out our quick guide for new employers to understand what you need to think about.
Additional services:
Workcover and Payroll Tax lodgements.
As you grow ...
Once you're at a certain size, or when you're scaling up and more rapidly hiring employees, onboarding and new employee experience becomes more important. Talk to us about how we can implement
Employment Hero
or
BambooHR
with you to manage applicant, and how we can help manage the ongoing offer, and onboarding process for new employees as you keep hiring.
Growing global teams? As well as managing contractors through Employment Hero and BambooHR, you're probably also looking at Employment Hero, Deel and
Remote.com'
s Employer of Record Solutions, or
Cake Equity's Global option plans
. Chat to us, and we can point you in the right direction.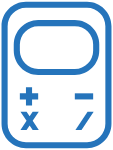 Compliance: Tax returns, tax structuring, ASIC services, ESS'/ ESOPs and ESIC support
(there's a bit to stay on top of, but we've got you)
When you're starting out, you just need to get your tax returns done. We've got you covered with our core tax services.
Pricing for tax returns
Company tax returns:
$750 (if it hasn't been a busy year when first starting out)
a discounted $1,500 in first full year of trading with ius
$1,900 in subsequent years
$4,000 for consolidated up to 3 entity returns
Trust tax returns:
$500 (when just holding shares in your startup)
Individual tax returns:
From $180 for simple PAYG + $180 per additional schedules (eg property)
$750 if you're a sole trader / freelancer
As you grow ...
We can review your structure so your tax affairs are managed efficiently and cost-effectively, and help you plan your overseas expansion. If you'd like some help understanding our tax services,
book a meeting with our tax partner, Mike
.
ASIC Services
As well as your ATO obligations (which we look after for you) you also need to stay sweet with ASIC for annual reviews and shareholder updates. And ASIC are very quick to fine you if you miss their obligations.
We strongly recommend our ongoing $20/mth ASIC corporate compliance monitoring service to ensure you stay up to date with your ASIC obligations including annual lodgements, noting ASIC are very quick to fine you if you miss their obligations ;( This also includes unlimited updates to director and address updates (you need to inform ASIC within 28 days of any of these changes).
We can update shareholders for $50/change, with bulk rates available if applicable. ASIC sorted.
For any other company updates (eg change in company name and business name registrations) a $100/change service fee applies + any relevant ASIC fees.
Share and Option Vesting Registry
We know and recommend our partners at
Cake Equity
and 💙 their online registry platform (Free for 1-5 investors) to manage your cap table and option vesting schedules when you're ready for more than just a spreadsheet. Even better: when you're ready to raise capital and implement your employee share scheme, Cake can take care of it all through their platform. Think of it like Xero for managing shares and options :)
ESIC review and lodgement support services
We charge $600 for simpler 100-point scenarios, confirmed with an accountant letter or $1,200 to manage the ATO process for the principles based method.
And we take care of the ESIC reporting obligations from $180.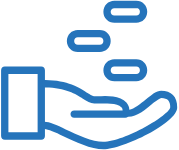 Unlike other providers, our R&D pricing is fixed and transparent. We'll work with you to maximise your return (which can be up to 43.5% of your R&D expenditure).
Our lead R&D specialist is Dr John Nixon who has over 15 years with KPMG AusIndustry. Pricing is:
Base $4,000 for $100k R&D spend

For smaller claims ($100k - $600k R&D spend) we work with you to do some of the work and keep the costs down

up to $100k spend $4,000; $200k $5,000; $300k $6,000; $400k $7,000; $500k $8,000; $600k $9,000

For larger claims ($700k - $1m R&D spend) it's a full service approach where we do most of the work

up to $700k spend $11,000; $800k $13,000; $900k $15,000; $1m $17,000

For claims larger than $1m there's often additional complexity so we'll need to hold a deeper discussion and provide you a quote.
And don't worry, this service comes with a no win-no fee guarantee. There's more info on how this service works here.
Forward funding your R&D
We also work with financiers who consider forward financing - loaning you the money in advance - for future R&D claims. See here for how this might work for you
This has been a cash lifeline for many of our clients, including some who haven't previously submitted an R&D claim.
The costs for this depend on your situation, but there is an upfront application fee, monthly interest and you need to pay the loan back as soon as your R&D tax return is in.
Grants
Other key grants that are available to support growth business include:
Accelerating Commercialisation
EMDG
as well as various other National and State based grants
Book in a time with John, our R&D and grants specialist to talk about what you may be eligible for, and how we can help.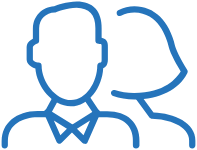 We are experienced startup savvy CFOs. Here's an overview of our vCFO services:
Recurring monthly services starting from $1,850/mth include dedicated CFO and supporting financial analyst, priority support from the rest of the standard ledger team, fortnightly accountability check-in's and formal EOM report preparation, analysis and discussion, and of course enough CFO time to support you, scaling as you grow and need more. See more information on How our CFO Services work. In our core CFO Grow service (starting at $1,850/month) you can expect about 4 hours per month of work / contact time from your CFO team. As you continue to grow and need us to lean in more, our CFO Grow+ service provides additional CFO service time. The $3,000/month includes an expected 8 hours per month.
vCFO consulting services - half, one or two day per week packages, starting at $4,100/month for ongoing support. You can also buy 'block time' for adhoc services you expect to need starting from $350/hr or we'll provide a fixed fee proposal where possible
Financial modelling (from $3,200) for budgets + forward cashflow reports to support closer management of your growing business or for fundraising. Let us know if you'd like to see some examples.
Capital raising support services
to help you secure bank or investor funding and can include financial modelling, due diligence support, startup valuation services, general advisory and pitch deck preparation support, starting from $350/hr and we'll provide a fixed fee proposal where possible.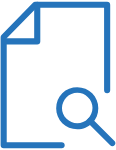 For cimple-r Employee Share Scheme valuations we can prepare a CPA-backed Net Tangible Asset (NTA) valuation for $750.
For capital raising valuations, and more complex circumstances, we work with leading startup valuation provider, Equidam, to provide valuations, which include:
Reviewing your existing financial model
Access to the world's most complete startup and private company database of comparables (more than 30 million data points across 78 countries)
An independent 16-page 5-valuation method report, including detailed business information, financial projections, valuations with parameters and supporting explanations
Discussion before/during/after preparing your valuation report
Reworking the valuation report within three months
Here's a sample of the valuation report, to give you an idea of what it includes.
Pricing
$2,200 for a valuation

including

a (recommended) review and feedback on your underlying financial model for integrity, completeness and reasonableness first for any updates you may want to make before proceeding to the valuation. (Of course, you won't need this if we're preparing a financial model for you ;)
We offer a discounted $1,700 service, without a financial model review
This service has a 25% deposit
---
We can tailor any of these services to your needs - just let us know.